Fortunepaper™ Notepads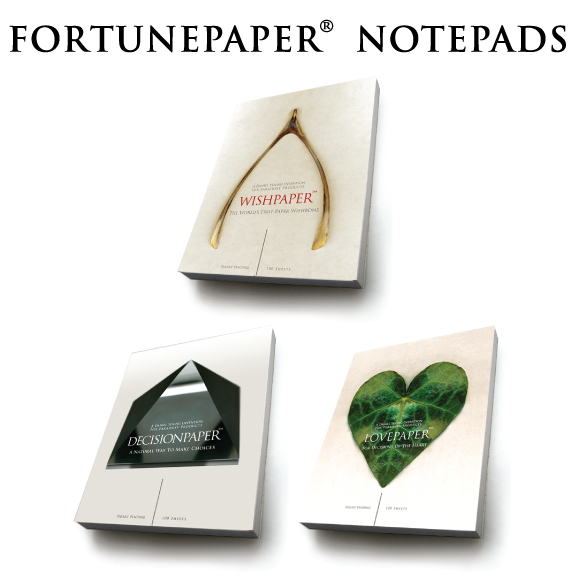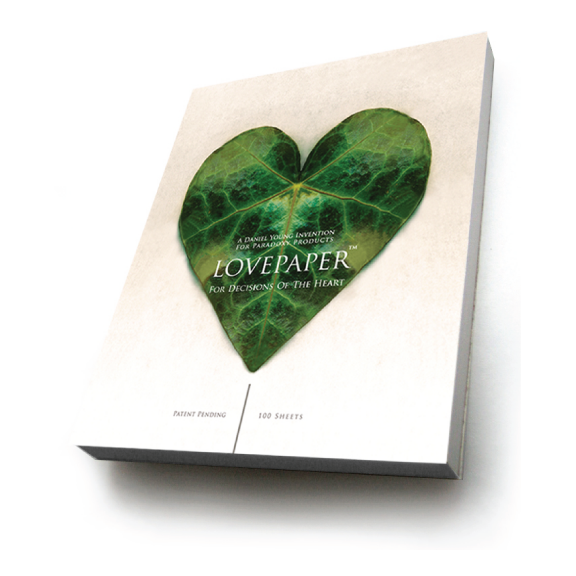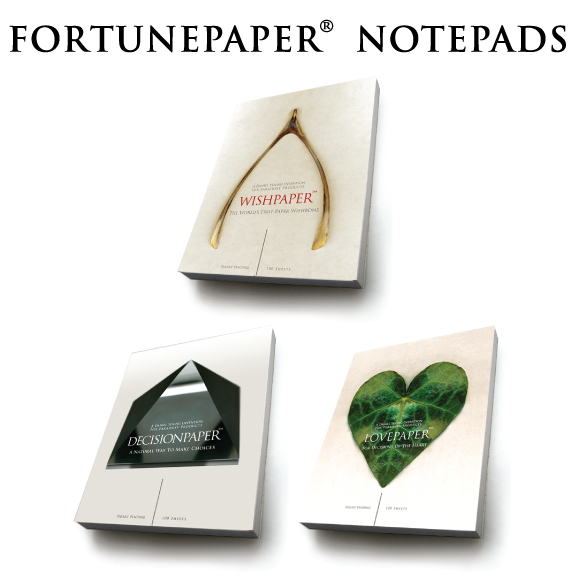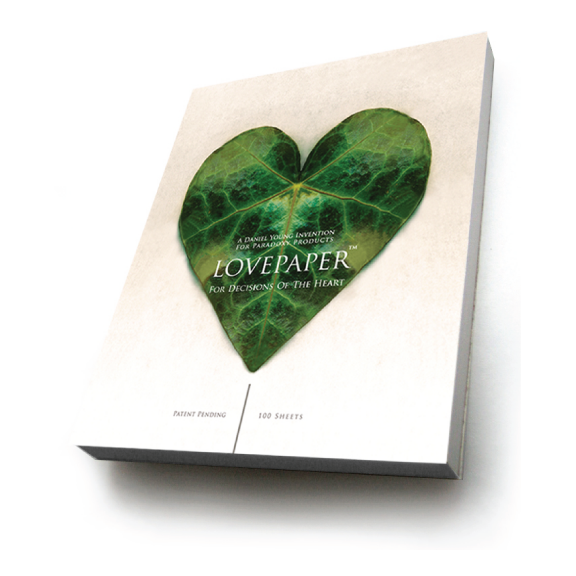 Fortunepaper™ Notepads
This clever and humane invention uses the natural unpredictability of tearing paper to make wishes and decisions. (No more killing chickens, tearing flowers or tossing coins.) 100 sheets of fibrous paper in a 4"x 5" pad have an exact starting point for tearing. After tearing, the bigger piece of paper shows the perfectly impartial decision.
WISHPAPER™ uses a classic wishbone image to decide who gets their wish.
DECISIONPAPER™ uses a pyramidal crystal for general decisions in daily life and business.
LOVEPAPER™ tears a heart-shaped leaf for romantic decisions.
​They can all be used by one or two persons. Of course, they can also be used for writing notes to yourself or others.